Two posts in one day... and at 2 am?! Yes, because its my b-day, and I'll post if I want to :)

Recently I've been spending more money on cooking and decorating stuff. Why? Because I want it all! I'm like a man... I love my toys. But for me they're kitchen toys instead. And I just can't get enough.

In all honesty I'm not that bad. I may want everything I see at Sur la Table but I usually hold off buying things until I've been wanting them for so long its all I can think about. And right now, thank goodness, now there's only a few more little things on my list (some fondant cutters and a silicone-coated whisk).

But let me show you two of my most recent purchases!

Purchase #1: New apron.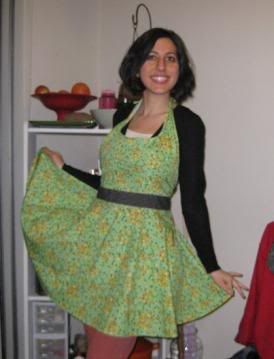 OK, so I wasn't actually searching for a new apron since I already had one that was great (thanks Ruth!) But I came across this at my favorite clothing store and fell in love. Its odd how an article of clothing can transform you. I put on this apron and I feel like I belong in the kitchen. I also feel sexy... in a 1950's housewife kinda way. ;) But there's something to be said about feeling confident and in command when you're cooking.

Purchase #2: A new slow cooker.

There's so many products out there that it gets overwhelming when trying to decide what brand/model to buy. Luckily I have Cooks Illustrated to tell me exactly what to do. And they told me to spend all my money on a fancy slow cooker. So I did.

But just look at how SHINY it is... and how HAPPY I am!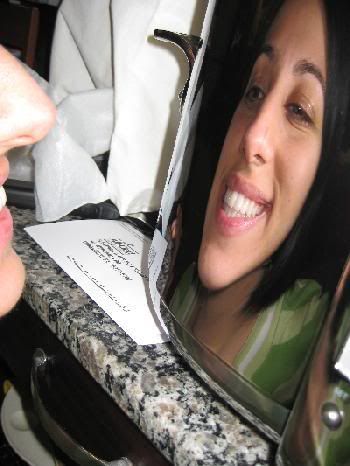 That's mostly it for recent purchases. I bought a ton of chocolate to start getting into chocolate decorations (see Birthday post #2) and I had a lot of fun playing with that tonight.

In sad news, our dishwasher is broken :( You forget how spoiled you are having a dishwasher- and I'm not looking forward to all the baking I have to do next week without it. Booo to an old apartment that's always falling apart. But just look at our stacking skills! We make the most out of our dinky dish drying rack now.



OK- time for bed. But stay tuned for Birthday post #2 later today (i.e. normal waking hours)!

Jackie