So I had a head of cauliflower sitting in my fridge, just waiting to go bad. I usually roast it (chopped up, coated with some olive oil, salt, and crushed coriander seeds) but wanted something different. So I grabbed my Cooks Illustrated cookbook and decided on the first cauliflower recipe I saw. Luckily I had (almost) everything on hand.


Nekked cauliflower.

Wanna see what I made with it?!?

Time to prep the meal:



Cut up the head into 1" florets.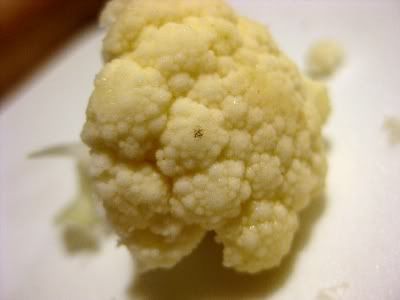 Gotta slice up some onions but my eyes are RIDICULOUSLY sensitive. And I mean crazy tears streaming down my face for minutes. (They even water when I'm cutting scallions!) So I use my swimming goggles to chop up my nemesis. Go ahead, laugh all you want, but that shit works MAGIC.



Muuahahahhaa. You can't beat me onion!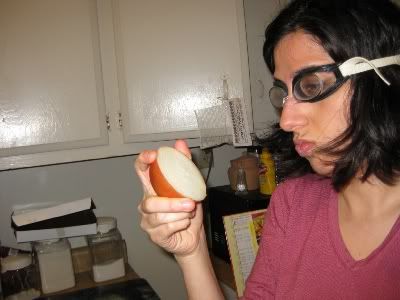 Thinly sliced onion. So beautiful (yet so dangerous...damn you onion, damn you)

Curry + garam masala + red pepper flakes.


OK, time to start cooking!!



Cauliflower in the pan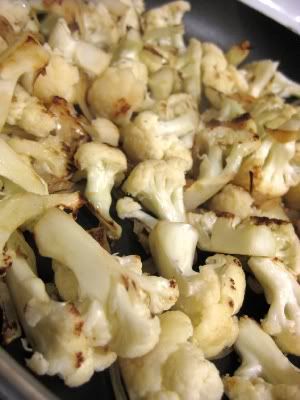 Florets + onion + spices.

Add the yogurt + water and watch it SIZZLE!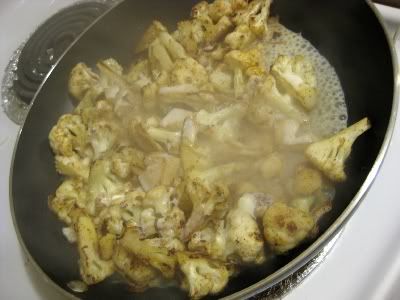 Steam the cauliflower.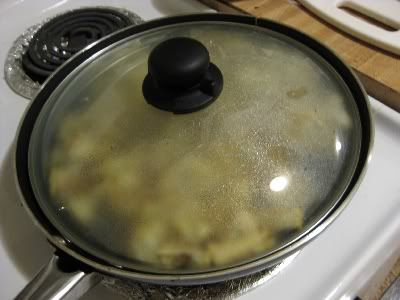 All done. DELICIOUS!!!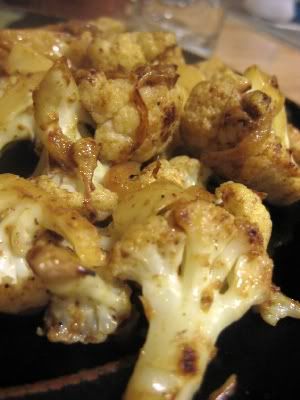 Overall this was AMAZINGLY delicious. Simple, flavorful, and healthy. Definitely gonna be making this again.

Jackie

And for all you cooking along at home, here's the recipe from "The America's Test Kitchen Family Cookbook"

Curried skillet cauliflower with cilantro

1 head cauliflower (~2lb)
1.5 TBSP olive oil
1/2 onion, sliced thin
1 tsp curry powder
1/8 tsp red pepper flakes
1/4 cup yogurt (whole milk)
1/4 cup water
1/4 cup minced cilantro
1 TBSP lime juice (opt)
salt and pepper

1. Cut cauliflower in 1" florets. Heat oil in 12" skillet (med-high) until shimmering. Add cauliflower and cook until begins to soften, ~3 min. Stir in onion and cook until florets brown and onion softens, ~5 min.

2. Stir in curry powder and pepper flakes. Cook ~2 min. Reduce heat to low and stir in yogurt and water. Cover and cook until cauliflower tender, ~6 min. Off the heat, still in cilantro and lime juice. Season with salt and pepper to taste.

The changes I made:
1. I had no cilantro or lime juice so didn't use them. I'm sure it would have been that much better with them. Next time... next time.
2. I used 1/2 tsp curry powder mixed with 1/2 tsp garam masala (instead of 1 tsp curry). OMG sooooo good!!