A few months ago a woman I work with asked if I could make her daughter Anna's b-day cake. For the past two years I've made her 6th and 7th birthday cakes, so it was becoming a little tradition for us.
Here is one of two cakes I'd made for Anna's 6th birthday 2 years ago! The theme was "ocean".



The second cake I made for the ocean theme.


And last year's cake was a jungle theme for Anna'a 7th birthday.


Anyways, this year I was busy planning Sommer's bachelorette so I couldn't make Anna's 8th birthday cake. But it's been a great tradition and I really wanted to continue it. So we decided I'd make cupcakes that she could take to school on her actual birthday (instead of a cake for the day of her birthday party at home).

Anna always chooses the best themes, and this year she wanted Harry Potter decorations. Luckily my friend Veronica is a Harry Potter-phile, because I don't know ANYTHING about the books/movies and had no idea what to make. After some brainstorming from Veronica and Googling Harry Potter, this is what I came up with...

Sadly, I didn't get a pic of the assembled cupcakes (the fondant decorations were placed on the cupcakes just before serving so the fondant wouldn't get too soft).

But here are the cupcakes with Italian meringue buttercream (everything 100% from scratch)



and all the decorations...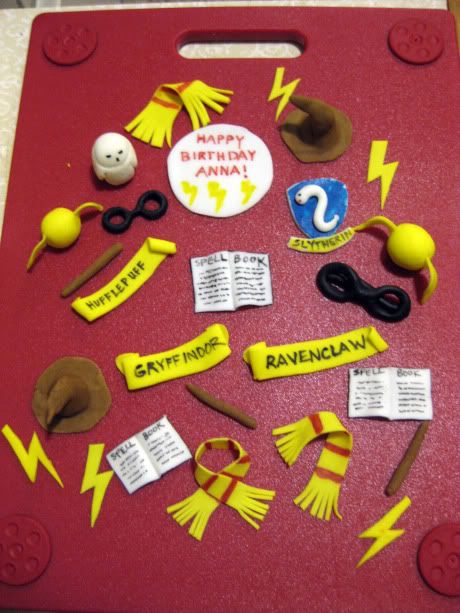 They look kinda lame on a cutting board but just picture 24 cupcakes, each with a different Harry Potter themed decoration. Pretty cool I'd imagine.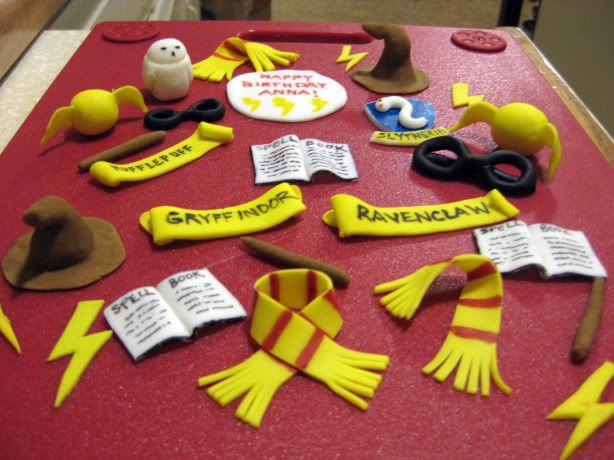 And after baking I had some extra batter (leftover cupcakes for me!) so I played around with all the different ways you could decorate a cupcake with the same star tip.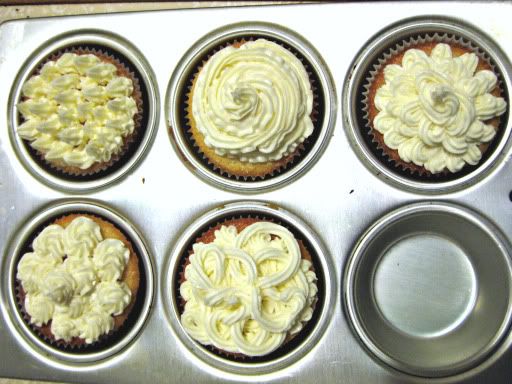 This one was my favorite



Jackie