Ahhhh cake balls. (Mind out of the gutter everyone...) The most delicious way to not waste any cake. In fact, I sometimes prefer cake balls to regular cake.

Most of you out there probably have no idea what I'm talking about. Let's take a little step back.

Cake balls = cake + frosting mashed together and formed into balls (then dipped in chocolate). They're like a truffle: crunchy on the outside and soft and creamy on the inside.

In the past, I've made cake balls with leftover cake. For example, when carving cakes you get a lot of cake scraps that some people might throw away. I absolutely hate throwing away/wasting food so there's no way I'd toss them.

But, saving random scraps of cake doesn't work too well. They dry out, they're hard to eat (unless you make a trifle), etc. So cake balls makes them more convenient and more delicious. Just mix the leftover cake with enough frosting to make it all come together and form into little meatball-sized pieces.

Recently I made cake balls with my leftover birthday cake. I had a bunch of cake and there was no way I was going to finish it before it started to get stale. So I just took the cake, frosting and all, and mashed it together. Then I rolled them into bite-sized balls.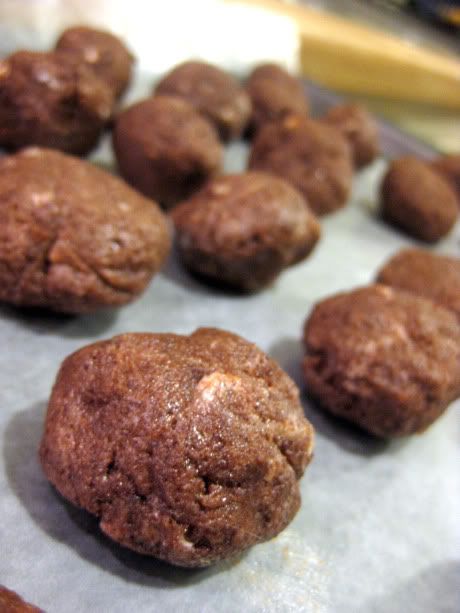 After a quick dip in (delicious) dark chocolate. I had to top them with sprinkles to give them a little bit of color.
The best part about cake balls: you can freeze them too! So after dinner I'll take one or two and have myself a nice little snack. You don't even have to let them thaw- they're delicious straight from the freezer.
And although I don't spend a lot of time decorating my cake balls, there's a blogger (
Bakerella
) who is now super famous because of her unique and adorable cake ball decorations. Check them out- they're amazing!!
Buen Provecho,
Jackie