Another lentil recipe- yum.

And guess when I made it? My first few days back from Chicago. Why then you ask?? Well, like I said before, lentils are my go-to home-cooked food when I have no ACTUAL food in the fridge. I seriously had one egg, some bread, lettuce and ungodly amounts of condiments. Nothing else! So what's a girl to do when she wants a home-made meal? Luckily you need basically nothing for lentils so that's what I made.

I decided to try out a new recipe this time, again from Cooks Illustrated. I should have them pay me for all the advertising I do for them (you know, all 24 people that read this blog).

OK, this is all you need for this recipe. It calls for a few extra (optional) ingredients, but the fact I could scrounge up these ingredients is amazing enough!: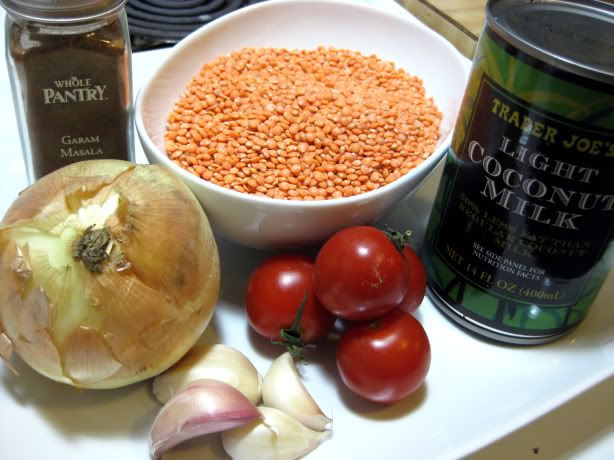 Sadly though I couldn't find the ONE condiment I needed (my chopped ginger) so I omitted it. No biggie.
This recipe called for red lentils. Aren't they so pretty?

Not only does this recipe require so few ingredients, it's so freaking simple!

First sautee up some onions in oil.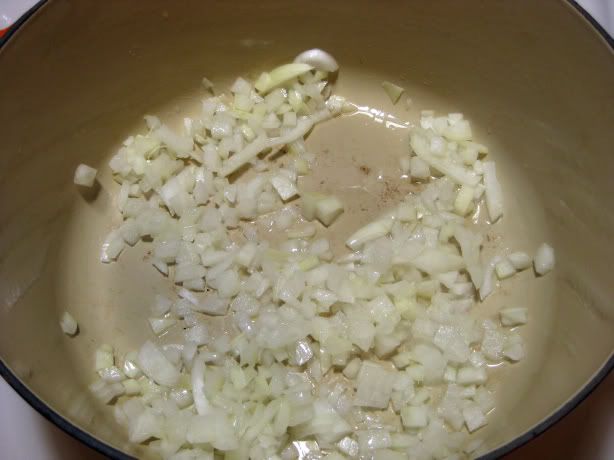 Once soft add the spice and garlic/ginger until fragrant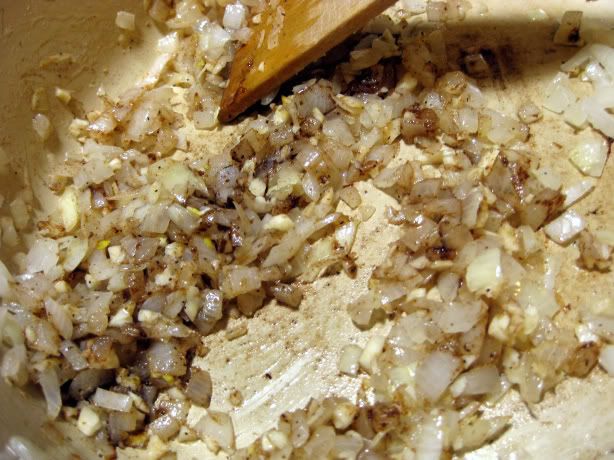 Then add the rest of the ingredients. The lentils should be covered with the coconut milk/water mixture.



But they're there. See??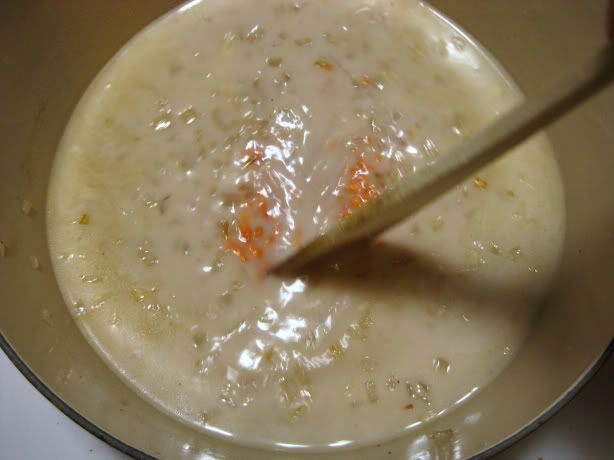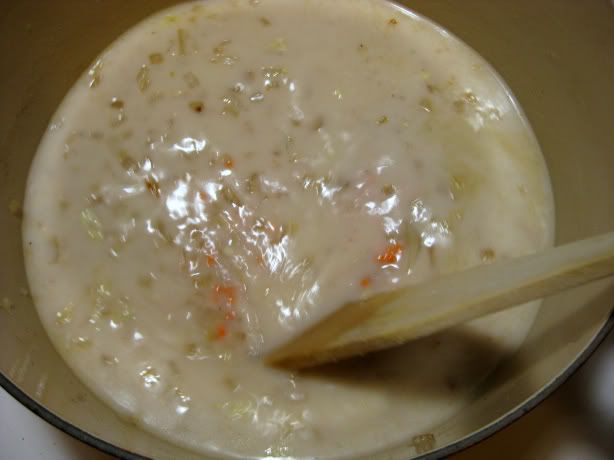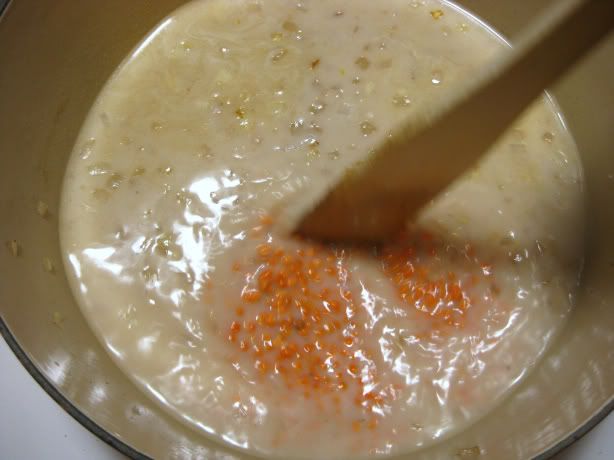 Now just bring the mixture to a boil.



Once boiling, reduce the heat and partially cover. Make sure to leave the lid open a teeny bit and cook for 20-30 minutes.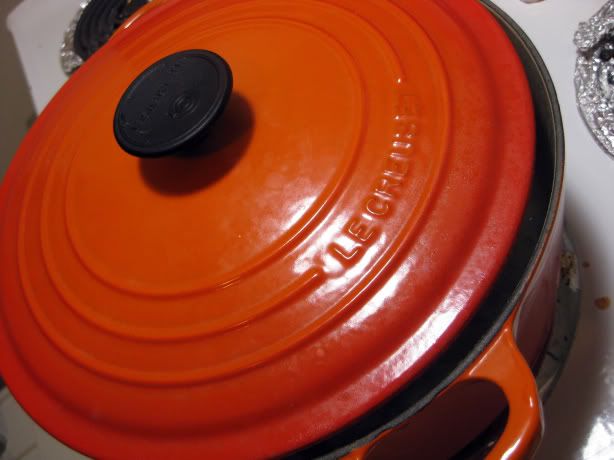 Ready to see the final result??



Hyper-colored lentils! After cooking they turn a bit green-ish. It was a surprise to me, I'd never cooked with red lentils before. And yes, it may not look super appealing, but trust me, it's delicious.

And when you garnish it with some fresh tomatoes and cilantro (I used the pre-frozen cubes; fresh would have rocked though...) it looks quite beautiful actually.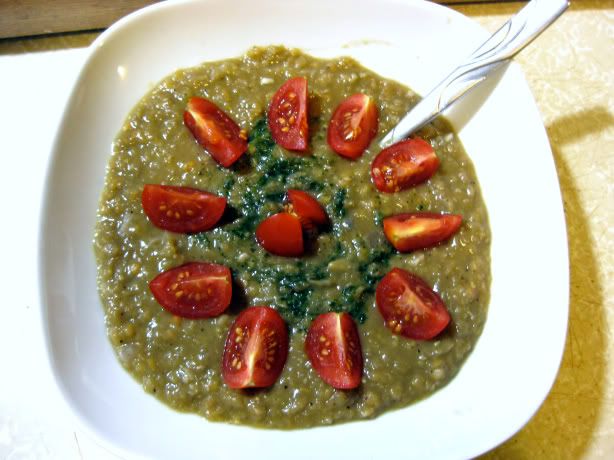 Final verdict: Delicious!! It's actually a much more delicately flavored dish than I expected. I thought the garam masala + coconut milk would be a bit like Thai coconut curry (with a whack-you-across-the-face flavor). But it wasn't like that at all; the coconut flavor was very mild and the garam masala wasn't overpowering at all. But you could definitely tell the flavors were there, and their combination was awesome. Perhaps next time I'll add a bit more coconut milk, you know, just to give it a bit of a kick.

Indian Spiced Lentils (from Cooks Illustrated)
2 TBSP veggie oil
1 onion, minced
salt
4 garlic cloves, minced
1 TBSP grated ginger
1 tsp garam masala
3 cups water
1 1/2 cups red lentils, picked over and rinsed
1 cup coconut milk
1/2 cup minced cilantro
pepper
3 medium plum tomoatoes cored, seeded and chopped

Heat oil in large saucepan over medium heat until shimmering. Add the onion and 1 tsp salt and cook until softened, about 5 minutes. Stir in the garlic, ginger and garam masala and cook until fragrant, about 15 seconds. Stir in the water, lentils and coconut milk. Bring to a boil. Reduce to a simmer, partially cover and cook unti lthe lentils break down to form a thick puree, about 20-30 minutes. (You can refrigerate them at this point for later.) Immediately before serving, stir in the cilantro, season with salt & pepper, and sprinkle with tomatoes.

Jackie